Swiss Line
Overview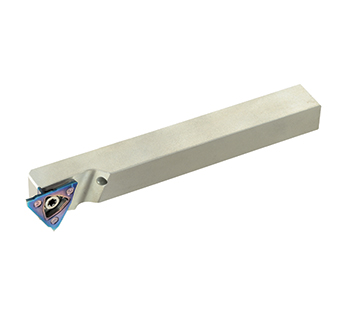 Swiss style lathes are becoming popular for machining medical, aerospace and small parts.
Carmex is introducing Swiss line of inserts and toolholders, developed for automatic and Swiss style lathes.
Designed for economic production of parting, grooving, profiling and chamfering.
Advantages
Advanced sub-micron grade (K10-K30) - a combination of strength, toughness, wear resistance and edge sharpness.
Grounded cutting edges.
Advanced and unique PVD triple coating, for high wear and heat resistance.
For most types of material, including Stainless Steels, Titanium and Super Alloys.
Three cutting edges.
The insert can be indexed directly on the machine.
Internal coolant to the cutting edge.
Video
DOWNLOAD CATALOUGE
Enquiry