Polymill
Overview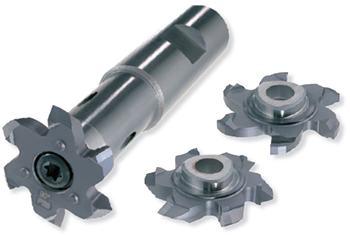 Circular Milling Tools with Polygonal Insert Seat and 6 Cutting Edges for Thread Milling of Deep Threads and for High Chipping Volume 
The new generation of circular cutters allows,
Plunge Cuts
Guard Ring Slots and O-ring Slots
Metric Internal Threads acc. to DIN
Whitworth Threads
Special Recesses
to be milled in components with great precision. The polygonal connection between the insert and cutter body improves the economy and quality of the machining process.
Longer Tool Lifetimes
Higher Chipping Volume
Higher Feeds
Shorter Machining Times
P16, P20 and P26 are the designations of the three basic types. They are available with various shank and insert dimensions that extend the application scope.
The milling cutters are available in various lengths. The carbide variants are made with a tool-steel head.
Video
DOWNLOAD CATALOUGE